WiFi advertising platform in Airports Malls Cafes Parks
WIMEDIA is an A to Z online Wi-Fi advertising platform. Our goal is to create a global, trusted, effective public WiFi network which will provide free internet to the users and advertising opportunities to the businesses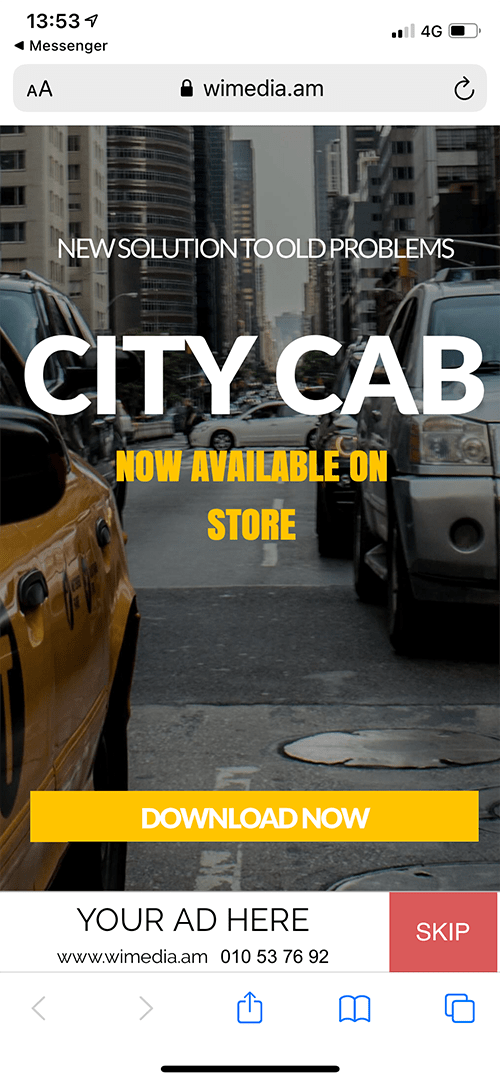 Live map for all visitors
View previous designs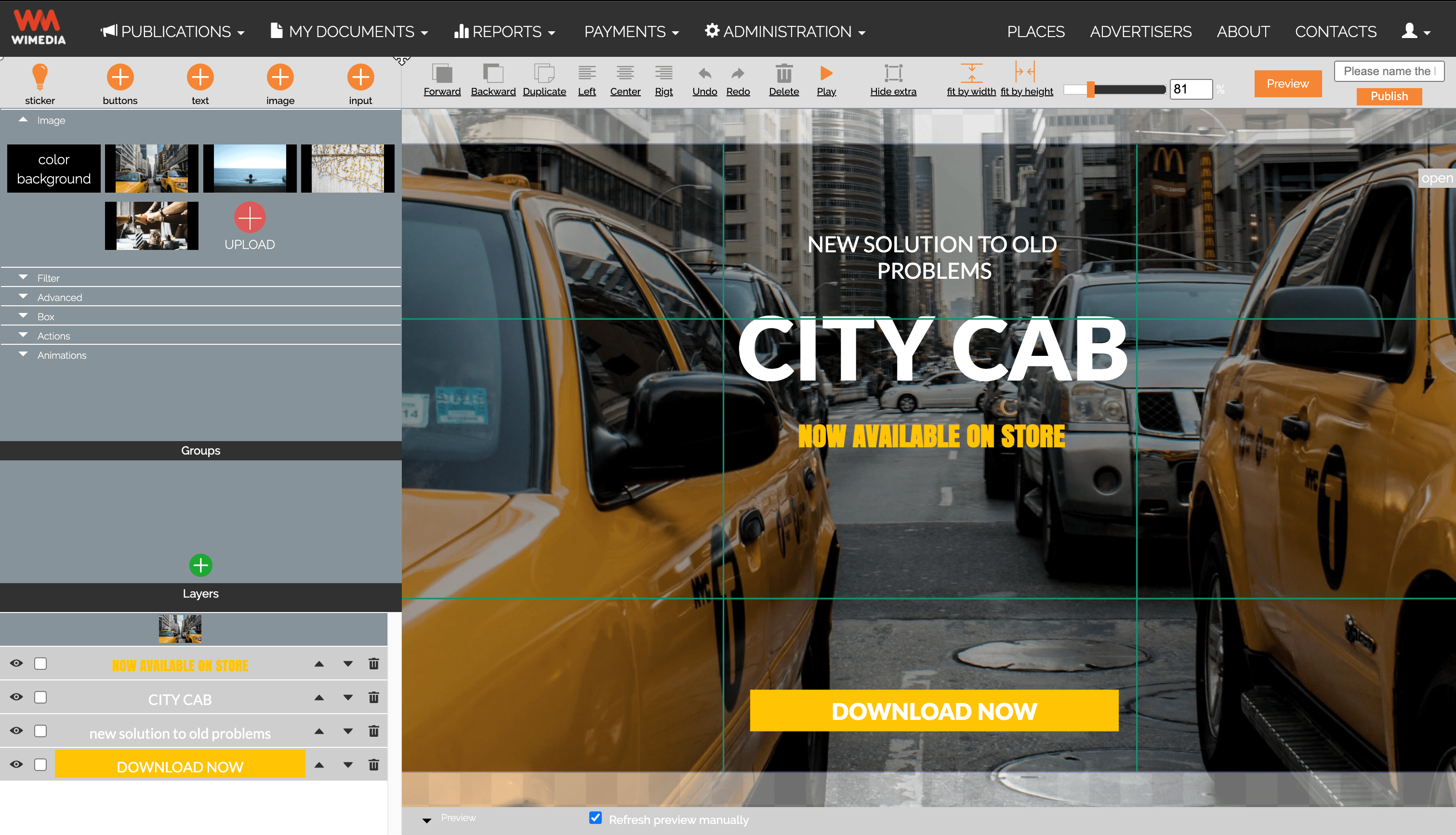 Choose template and create your advertising
Create your design
How WiFi advertising works ?
Step 1
Connect to WIFI
User can find Wimedia free WiFi in hundreds of public areas such as cafes, malls, parks etc. Wimedia WiFi does not have a password and is free to use.
Step 2
Accept conditions
In some cases user should accept terms and conditios of the WiFi usage.
Step 3
View advertisings
Before getting the internet access user should watch a short advertising. Wimedia is trying to show only relevant ads to its users.
Follow the work of our system in real time
The data is presented in the map below in real-time. The advertisements shown are exact copies from the Live system.
Find our WiFi locations on the map
There are 600+ WiFi locations in Wimedia's network
vivaro
at
zvartnots
Have something to advertise ? You can create a modern, responsive, no-scroll ad right in our ad creator in seconds. Pay with your credit card and follow your results in admin section by browsing various statistics.
Are you managing a place ? Leave us your address below and start making money right now.
Add your place
What client say
We care about our clients success as it is our own

Tatevik Khachatryan
Deputy CEO, Evocabank
WiMedia suggests innovative solutions that help boost the corresponding services. Their Wi-Fi ads are truly available and provide abundant opportunities for segmentation.

Armen Sukiasyan
Co-Founder/Producer at FunnyMen Production
The data on advertising provided by WiMedia helps us track the campaign in progress and hence make changes at the right moment. It's a pleasure to work with a professional and approachable team.

Alla Harutiunyan
Chief marketing officer at Lumiere Optics
WiMedia provides high-quality service as well as innovative ideas. It's a platform that reminds customers about the specific company in the right place and at the right moment without imposing and annoying.